So I've had a bit of a rough weekend, but nevertheless I bring you another episode! This week I'm reading the second story in The Adventures of Bouragner Felpz series: The Crimson Stair. As always you can purchase the eBook over here, and find more Felpz stories over here. To get an idea of why my weekend was so rough, keep an eye on my blog, here.
And finally, you can listen to the podcast RIGHT HERE: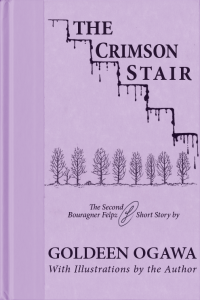 Cover art by Goldeen Ogawa.
Podcast: Play in new window | Download
Tags: bouragner felpz, radio grimbald, season 2, the crimson stair