This week on Radio Grimbald: I read The Man in the Chest. A stand-alone short story, it concerns demons, and the proper treatment of such. Got this episode thrown together in the nick of time, so very little chatting. But the story is a rather long one, so it's just as well.
EDIT: Serves me right for throwing it together so quickly. Original file had a small blooper. Updated file with fixed version. Carry on.
The Man in the Chest is available as an eBook from Barnes and Noble, Amazon and iTunes. Enjoy!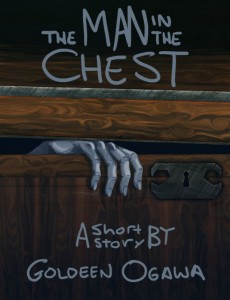 Cover art by Goldeen Ogawa.
Podcast: Play in new window | Download