Radio Grimbald is back for a second season folks! I'm doing something a little different this time around: I'm still reading short stories, but now these will all be part of an on-going series: The Adventures of Bouragner Felpz. Even though each story is a stand-alone, I highly recommend listening to them in the order they are released—at the very least, listen to the first episode first, and the last episode last. You can keep track of the entire series over on GoldeenOgawa.com.
This week I'm reading the first Bouragner Felpz short story, The Purple Gentleman, which as always is available as an eBook from such reputable sources as Amazon, B&N, and iTunes. I hope you enjoy it, and I'll be back next week with the second installment, The Crimson Stair.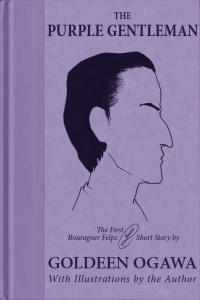 Cover art by Goldeen Ogawa.
Podcast: Play in new window | Download