Hello everyone, this week I'm reading the eighth Bouragner Felpz story: The Song of the Fire Stones. Thanks, as always, for listening, and I hope you enjoy it!
Today marks my first day of full work. That is, I'm coloring comic pages, sketching comic pages, editing audio, and working on ePubbing my backlog of stories. I'm sure there are other things waiting to be done as well, but if I think too hard about it I will start to cry. So. I'm off to bed. Have fun!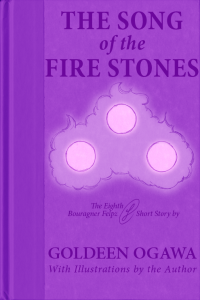 Cover art by Goldeen Ogawa.
Podcast: Play in new window | Download